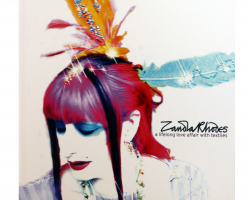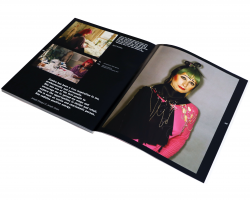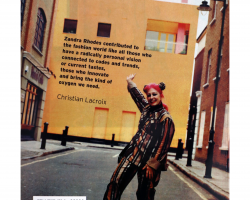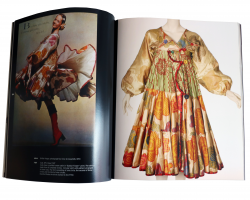 Zandra Rhodes: A Lifelong...
£25.00
SPECIAL OFFER! Exclusive to the Fashion and Textile Museum, Zandra Rhodes will personally sign your book with a message of your choosing! Once we have your order we will contact you to arrange the signature.
This stunning book celebrates the work of the British fashion icon and Founder of the Fashion and Textile Museum Dame Zandra Rhodes. First published in 2005 to coincide with an exhibition at the Fashion and Textile Museum, 'Zandra Rhodes - A Lifelong Love Affair with Textiles' highlights classics from the Rhodes collection such as the famed Dinosaur coat, the Lily collections, Conceptual Chic, the Chinese series, and the rarely seen Spanish Impressions and Medieval collections. It showcases contemporary work from Zandra's studio, as well as examples of the great influence her style and work have had on fashion designers today. The book goes on to look at Zandra's creative process, the textile printing process and the fantastic, romantic finished product. The book is split into seven sections: Process, Shape, Colour, Technique, The World, The Dress and The Woman.
Paperback
160 Pages
Dimensions: 22 x 1.27 x 27 cm
Hear Dame Rhodes Zandra in Conversation!