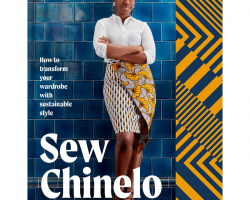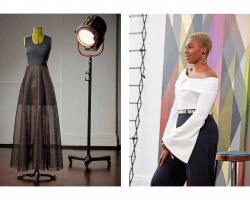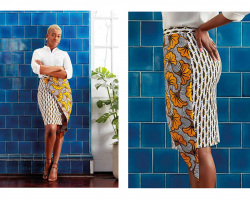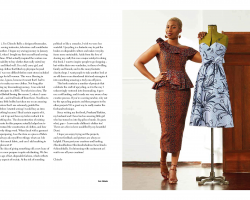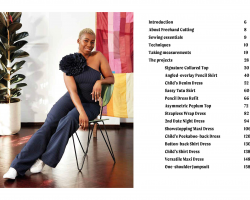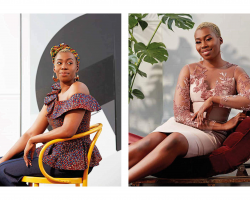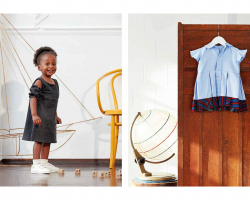 Sew Chinelo: How to transform your wardrobe with sustainable style
£20.00
How to transform your wardrobe with sustainable style. 
Minimise waste and maximise creativity with stylish freehand projects from Chinelo Bally.
Making your own clothes is a sustainable, ethical and fun craft that is brought alive by bestselling author and designer Chinelo Bally. Using the freehand cutting method for which she has become so well known, Chinelo shows how to upcycle and make stunning new items from old garments as well as making projects using interesting new fabrics for that fashion feel.
The book features 14 projects, including stylish women's clothes and three projects for children's clothes. Learn to turn a man's shirt into a fashionable dress and old pair of jeans into a sassy tutu skirt. Other projects include a one-shoulder jumpsuit and Chinelo's signature collared top. Throughout the book, Chinelo encourages the reader to make clothes to suit their own style and achieve results that are beautifully distinctive – and a far cry from throwaway fast-fashion.
Packed with tips, techniques and inspiration, Sew Chinelo reveals the secrets to producing sustainable and wearable clothes with style, feminine glamour and a professional finish that fit perfectly every time.
Projects include: 2nd Date Night Dress, Angled-overlay Pencil Skirt, Asymmetric Peplum Top, Child's Peekaboo-back Dress, Shirt to Child's Dress, Jeans to Child's Dress, Shirt to Button-back Dress, Jeans to Sassy Tutu Skirt, One-shoulder Jumpsuit, Pencil Dress Refit, Signature Collared Top, Versatile Maxi Dress, Showstopping Maxi and Strapless Wrap Dress.
Hardcover
176 Pages